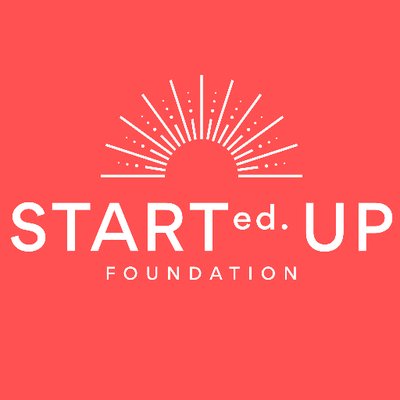 Last night, I attended STARTedUP's first national meeting. Our guest speaker was Ian Adair, a TEDx speaker, and has successfully started up three nonprofit organizations. He is currently the CEO of the non-profit Gracepoint Foundation which focuses on mental health awareness and providing support to those who struggle with mental illness.
We started the night with a really good conversation about the importance of mental health discussion. In this time of social distancing, we have all lost the aspect of face-to-face interaction in our lives, and let's be real, zoom just isn't the same thing. I know personally, I found comfort in my school communities particularly my after-school activities, and now that they are all canceled and it's been really difficult. One thing that Ian said that resonated with me what that while not everyone has a mental illness, everyone has mental health. I find that this is the case with COVID, to a certain extent, everyone is struggling, yet all the spaces where people can come together to interact and let loose have been taken away.
With this information swirling in our heads, we were presented with a challenge. How do we inject a conversation about mental health into a high school curriculum?
What is the problem?
Now in a break-out room with 9 people, including myself, we were off to the races. But first, we had to better define the issue. One interesting realization that one of our team members had was that all of the mental health conversations we have been given were reactive, not preventative. We only talked about mental health when it was too late for someone when we should have always been given these resources and it could have potentially saved that person. Another pain point we discussed was the further barrier that COVID presents. Tone and reactions are extremely difficult to understand through a screen, particularly text. It becomes increasingly more difficult to know when people are struggling when their when you cannot feel the emotion behind the words.
Having had this conversation, we had now defined our question based on the problems we identified.
How might we develop a pervasive mental health program for grades 6-12 to allow for an open discussion that provides a safe space and provides preventative measures.
Our solution and conversation
Our problem has now been defined and it is time for a conversation about how we might answer this question. We immediately knew whatever our answer would be it had to be based around community and interpersonal connection. Our idea would also be student-led, as students ourselves, we all agreed that it was much easier to talk about issues with people who go through similar experiences than someone who hasn't been in school for years.
Though this solution isn't perfect, and we didn't have enough time to fully plot it out, we eventually were able to create a strong enough idea. Our mental health program would be similar to an advisory period that happens at regular intervals over the school year. These groups would be formed in sixth grade and would continue through all years of middle school and high school to maintain this sense of community to keep students feeling safe and comfortable.
Reflection
This call was amazing. I didn't know what it was going to be like when I walked in. All I knew that it was an opportunity and I don't like to let opportunities slide. But let me say, it was all that I could imagine and more. It brought an open conversation about mental health that I wasn't expecting and felt like a very strong community from the moment I logged in. The night was energetic, innovative, and filled with curiosity and I can't wait for the next meeting.
Learn More
If you would like to learn more, I recommend you check out these resources (https://www.strategy27.com/, https://www.gracepointfoundation.org/ ,http://www.startedupinnovation.com/)