October 13th, Natalie Nixon came to speak for my Innovation class. As a global speaker and author of many books, including The Creative Leap: Unleashing Curiosity, as well as a successful consultant based around applying creativity and foresight; this was an amazing opportunity. The conversation we had a class was amazing, and I think it helped the class put into light why what we have been doing so far this year will be influential for the remainder of the year as we move into more self led projects.
What is creativity?
As Natalie stated, creativity is the engine for innovation. Now, we must examine this carefully because this could lead us into a dangerous trap. The first thing we have to recognize is what creativity is. It is something that lies inside of you, that you have to work towards, it is not something that naturally flows towards perfection. There is an element of romanticism when looking at creativity, the same way we as a society look at dancers, musicians, poets. We must make sure we don't fall into this trap that we aren't creative because our forms of creativity doesn't take the shape of others.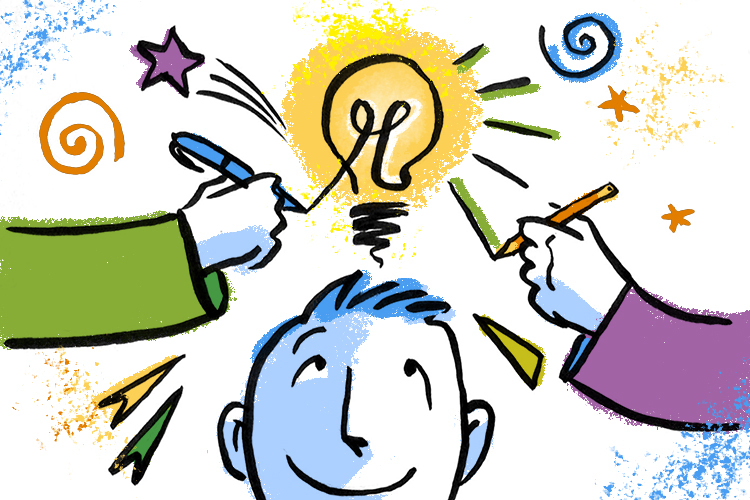 Creativity is part of all of us. It is what defines us as humans, we are all creative. But unless you exercise this innate ability we all possess, you won't be able to reach your innovative potential.
Innovation
Innovation and creativity are unsexy. That sounds funny, but it's true. There is an aspect to innovation that isn't as visible but not as discussed. This is rigor. Rigor is the opposite of the fun and whimsical aspects of creativity, but it is necessary for innovation. Rigor are the aspects of innovation that are hard and solitary, they are the aspects of discipline and following timelines. They are not fun. However, with innovation, you need initiative and these are the aspects that allow us to hold initiative.
With this, I believe, and so does Natalie, that time is the most important aspect of rigor. The last letter of SMART goals, this is the bound on creativity which allows for initiative and productivity. Whether is be monthly, weekly, or daily goals (though hopefully you have all three) these are going to be what binds creativity to form innovation.
Natalie Nixon's words were afformations of that what we had been doing for the past few weeks are significant towards our journey. I look forward to seeing what the next few weeks in Nova Lab hold as we approach our self driven projects and how Natalie's influence will sustain throughout.
If you would like to learn more about Natalie Nixon, or read any of her books, I recommend checking out her website at https://www.figure8thinking.com/